How good is your photographic knowledge? Do you know your f-stop from your stop bath? Our new weekly quiz will test you out with 10 fun multiple-choice questions. How well will you do?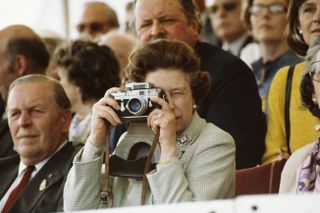 1 The Leica M range of rangefinder cameras is popular amongst street photographers (as well as monarchs). But what does the M stand for?
a Mirrorless
b Messsucher
c Maastricht
d Messerspiegel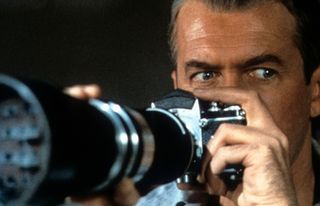 2 Which Alfred Hitchcock film stars James Stewart as a wheelchair-bound photographer?
a Psycho
b Dial M for Murder
c The Birds
d Rear Window
3 Which of these is used to calculate depth of field?
a Circle of Confusion
b Circle of Willis
c Circle of life
d Circle of excellence
4 Which of these filters do landscape photographers use to ensure that the foreground in the shot does not appear too dark?
a Neutral density (or ND)
b Ultraviolet (or UV)
c Linear polariser
d Graduated neutral density (or ND grad)
5 Color temperature is measured in Kelvin. If a light source is 2000K, what colour is that most likely to appear to us and to a camera?
a Purple
b Green
c Orange
d Blue
6 What is Pictbridge?
a An electronic version of a right-angle finder
b Way of printing images from your camera without using a computer
c Trade name for a type of gimbal head, used for supporting heavy lenses on a tripod
d Obsolete camera that is half-way between a compact and an SLR
7 What are the millions of individual light-sensitive cells on a camera's sensor called, which are often mistakenly referred to as pixels?
a Photocells
b Photoreactors
c Photosites
d Photons
8 Which type of lens will give you the most depth of field?
a Wide-angle
b Telephoto
c Fisheye
d Macro
9 Which of these is not a digital image format
A .png
B .dng
C .tif
D .ppi
10 If you grab a still image from a 4K video, how many pixels it contain?
a 4 million
b 8 million
c 16 million
d It depends on the resolution of the camera's sensor
---
Want to know what you scored? Find out on the answers page…
---
• Now try last week's photo quiz